History Will Judge Us All Sally Campbell
"I don't think it's an overstatement to say we are currently facing the greatest moral reckoning of our time. A genocidal onslaught is unfolding before us in real time – countenanced by the international community and enabled by the US government. There can be no more pressing, urgent need at this moment than an immediate ceasefire to this unspeakable violence."
These words are from Rabbi Brant Rosen, a member of the Rabbinical Council of Jewish Voice for Peace, and Rabbi of Tzedek Synagogue in Chicago (www.rabbibrant.com).
Lest we try to justify what is happening by claiming Israel is rooting out Hamas, here is Israeli army spokesperson Daniel Hagari: "We are dropping hundreds of tons of bombs on Gaza. The focus is on destruction, not accuracy." He follows this with: "The 'operation' is only set to intensify." (CNN October 30, 2023.) Violence begets violence. It is never solved without addressing its root causes. We do not need to demonize anyone in order to change the course of history. We simply need to stand up for what is right. No life is less valuable than another, and all people deserve to live in freedom and dignity.
Here are some reliable sources for news, education and action to pressure our government to do the right thing and demand an immediate ceasefire, humanitarian aid, release of hostages, and an end to occupation.
Mondoweiss
An independent online paper begun by New York journalist Philip Weiss after 9/11. They are the only news source that has a Palestinian bureau of dedicated reporters in the West Bank and Gaza. (www.mondoweiss.org)
Jewish Voice for Peace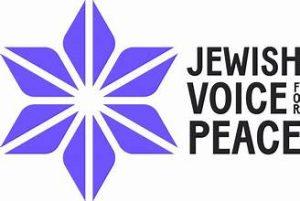 Started in 1998, by 3 Berkeley, California undergrads, they now reach over 670,000 through Facebook, with chapters and online communities in over 40 states. (www.jvp.org) Their important and long-running counterpart in Canada is Independent Jewish Voices. (www.ijv.org)
Canadians for Justice & Peace in the Middle East (CJPME)
This group is out of Montreal and is focused on lobbying government, supporting research on Israel-Palestine, and particularly now, responding to Canadian media's (radio, tv, print) coverage of the current crisis. You can become a Media Responder and do something concrete every day to point out media bias, fill in the gaps and acknowledge responsible reporting. (www.cjpme.org) They give you a link (several a day right now, response optional) to the piece. They outline the inaccuracies, omissions or valuable points made, and provide a link to respond respectfully and directly to the news outlet. Even a sentence or two can make a difference.
They also have a CJPME Foundation which provides funding for ambulances and medical supplies to Gaza, since its inception.
4. Helena Cobban, www.Globalities.org
I've been following her for a long time, as this brilliant, big-thinking British woman has a perspective honed by years of living and working as a political journalist, from Lebanon back in the 80's until now in Washington DC. She is a prolific essayist and publisher, founded Just World Books and is President of Just World Education. She provides a justice and peace- oriented take on the geopolitics of today's world.
Dr. Gabor Mate
Here's the link to Gabor Mate's deeply moving words on Israel-Palestine. Many of you will have seen this already, but in case not, in my view, he models perfectly the power of clarity and compassion. https://www.youtube.com/watch?v=IrcYQyudLzY He also has an excellent interview on youtube with his daughter Hanna, filmed October 28th, in which he speaks humanely and urgently to the crisis. He calls for the release of the Israeli hostages along with the release of the women and children currently held without charge in Israeli prisons, and an immediate ceasefire. He lays down why the status quo in Israel-Palestine has to change. Well worth watching!
The Secretary-General of the UN, Antonio Guterrez, reminded the world last week that the Hamas attack did not occur in a vacuum, and that we will all be judged by history by how we respond to this horrific violence. I am too upset to write about the deaths of so many innocent children – 3,000 as of writing – with the numbers mounting each day, plus more than 1,000 lost in rubble. How can we allow this to happen?
And how do we want to be remembered by history?